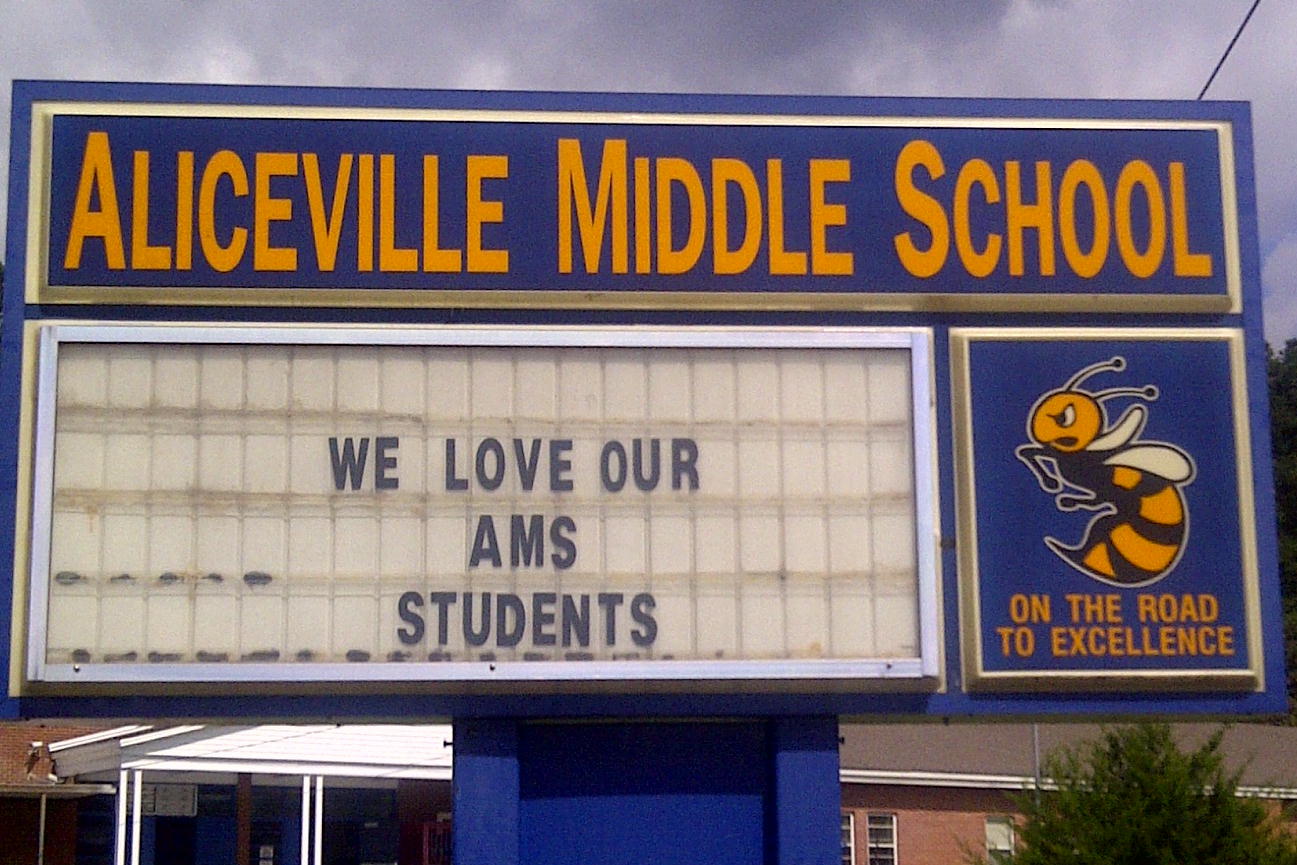 ***************************************
Aliceville Middle School
Our Mission
Inspiring Ethical Leaders...One Child At a Time
Our Vision
To provide a positive, safe environment that produces respectful, resourceful, responsible leaders with strong moral values.
***************************************************
GEAR UP ALABAMA Kickoff Week
September 17-26, 2017
Please take part in our activities!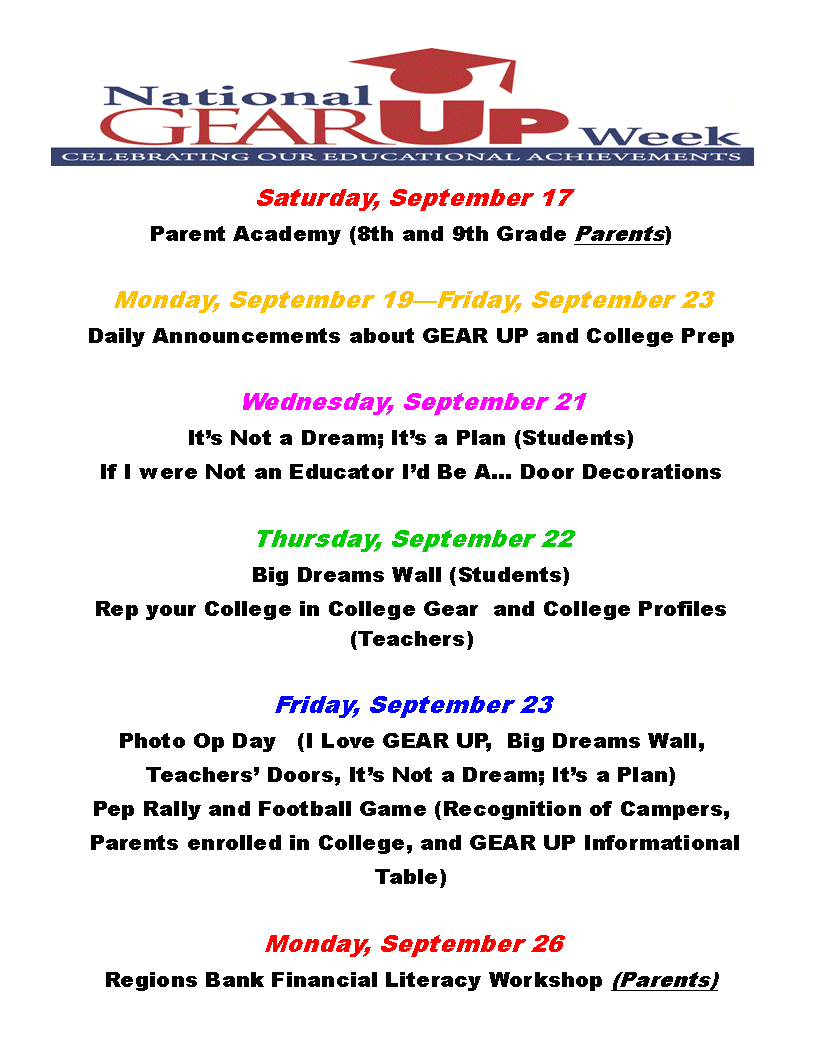 Parents of 8th grade students, please try to attend the Pickens County GEAR UP Parent
Meeting tonight in Carrollton at the Multi-service Center at 6:00pm, presented by
Regions Bank. Refreshments will be served and door prizes given!!
Meeting for parents only please.