Aliceville Middle School Coaches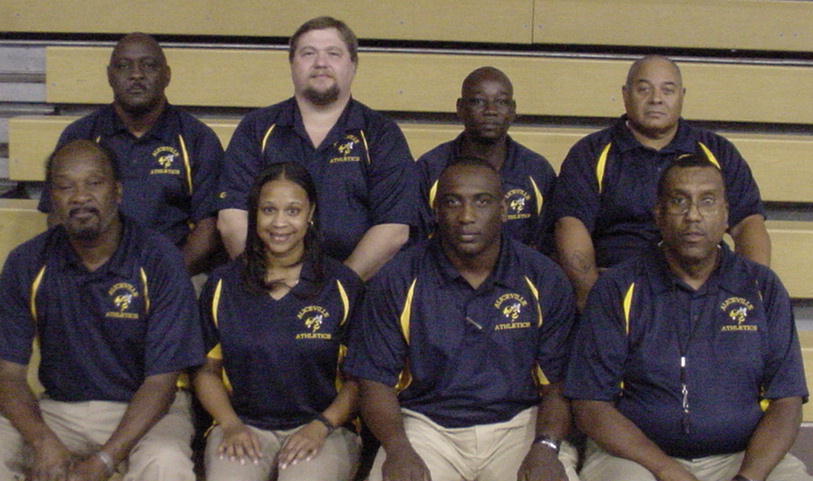 Aliceville Middle School will provide an opportunity for our students to participate in football, basketball, softball, baseball, and track and field during the school year. All of the coaches are recognized by the Alabama High School Athletic Association. They have completed training and courses in CPR, concussions, first aid for coaches, Star Sportsmanship, the Fundamental Principles of Coaching and rules clinics for each sport that they will be coaching.
Coach Rhonald Randolph will serve as the Athletic Director for male sports.
Please support Aliceville Middle School Sports.
Seated in front row left to right: (Joe Walker, Makia Plott,) Donald Constant, Rhonald Randolph.
Seated in back row left to right: Stanley Jones, Sr., Paul Gann, Casey Kennedy, Fred Young.
Not pictured: Edward Carpenter and Timothy Wilder.